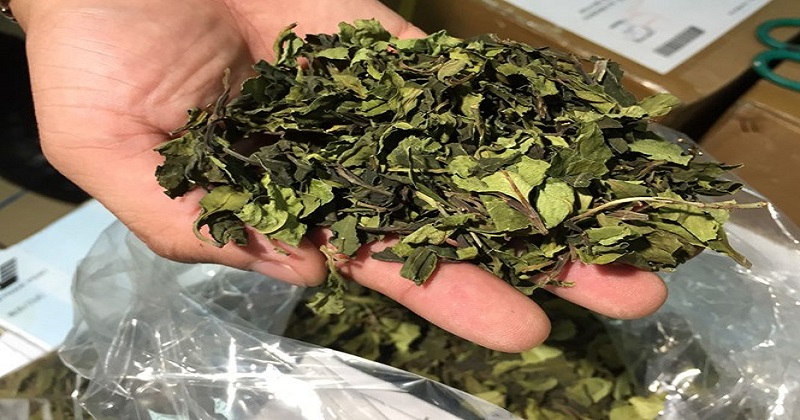 The Directorate of Revenue Intelligence (DRI) officials have seized a major consignment of Khat leaves recently, as part of an ongoing investigation into an international drug cartel involved in smuggling the psychoactive leaves. The agency seized 300 kilograms of Khat shipped from Ethiopia to the Foreign Post Office at CST.
The agency has so far seized over 470 kilograms of Khat leaves since a month ago. The leaves and tops are chewed or, less frequently, dried and consumed as tea, to achieve a state of euphoria and stimulation. They are banned under the Narcotic Drugs and Psychotropic Substances (NDPS) Act.
On July 10, an Ethiopia-based person (name withheld) exported 132 kg of Catha edulis or Mira leaves, or Khat leaves valued at Rs 3.4 crore.
The consignment reached Mumbai and Kolkata on July 13. The leaves were declared 'green tea' and were sent as emergency speed-post parcels to the two state capitals.
Read More: Airplane skids off runway putting nearly 150 passengers in danger
Following the seizure, the agency on July 19 arrested Ethiopian nationals Amir Abdul Razzak, 27, a dentist by profession, Abdul Aziz Yusuf Umar, 29, and Yemeni national Ahmed Mirai, 32, a management student from Hyderabad.
The same day, the agency seized another consignment of 40 kg of Khat leaves worth Rs 1 crore, shipped from Addis Ababa in Ethiopia, which was received by Mirai.
"Razzak was one of the receivers of Khat consignment and was staying in a hotel in Colaba. Umar, a resident of Malviya Nagar in Delhi, used to pick delivery of contraband and hand it over to Razzak," said an agency source.
"On receipt of specific intelligence, we seized Khat leaves which were declared as Green Tea from the Foreign Post Office at CST. Our probe has revealed that India is predominantly a transit route and not actual consumption market of Khat leaves," said the source.
Suppliers of Khat leaves prefer India as a transit route because it is convenient for traffickers to peddle drugs to the western countries from here, the source said.