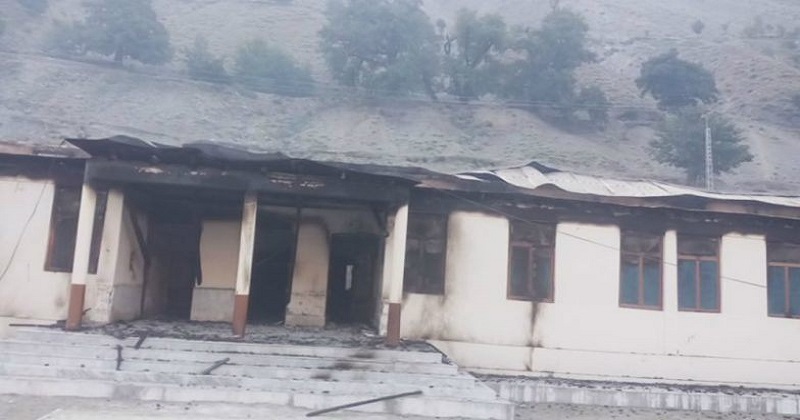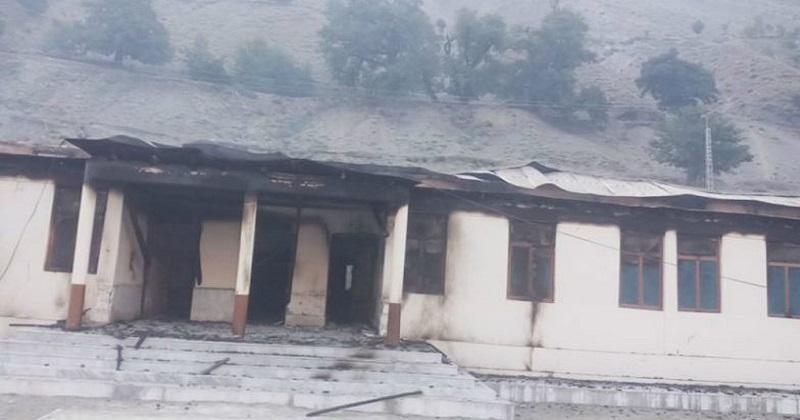 Twelve girls' schools have been burnt down by unidentified persons in coordinated attacks in Pakistan's restive Gilgit-Baltistan, triggering protest by local residents who sought safety for educational institutions which are often attacked by the militants, a media report said on Friday.
The schools in Chilas town, about 130-kilometer from Gilgit, were targeted late Thursday night by unidentified men who also damaged school property across Diamer district, police said.
"Explosions were also set off in two schools," Geo News reported, quoting police officials.
Following the attacks, local residents staged a protest at Siddique Akbar Chowk demanding the arrest of culprits and seeking safety for educational institutes which are often targeted by the militants, it said.
Police have started a search operation in the area to arrest the perpetrators. According to the district administration, the schools were under construction.
Girls' schools are often attacked in the northern areas of Pakistan.
Read More: International Beer Day: These are the amazing health benefits of drinking beer
In December 2011, at least two girls' schools were partially damaged in low-intensity explosions in Chilas.
Earlier that year, unidentified men had also blown up two girls' schools.
In 2004, girls' schools in Chilas came under a string of attacks. Nine schools of which eight were girls' schools were attacked and destroyed in five days in the area in February.
Terrorists have also blown up educational institutions in Khyber Pakhtunkhwa and Federally Administered Tribal Areas (FATA).
According to a report, about 1,500 schools have been destroyed in the tribal belt during the last 10 years.
Nobel Prize winner and education activist Malala Yousafzai was also shot by the Taliban in 2012 for advocating girls' education in Swat.
In 2017, the Human Rights Watch (HRW) in its report stated that attacks by the Taliban and other militant groups disrupted the education of hundreds of thousands of children, particularly girls, in Pakistan.