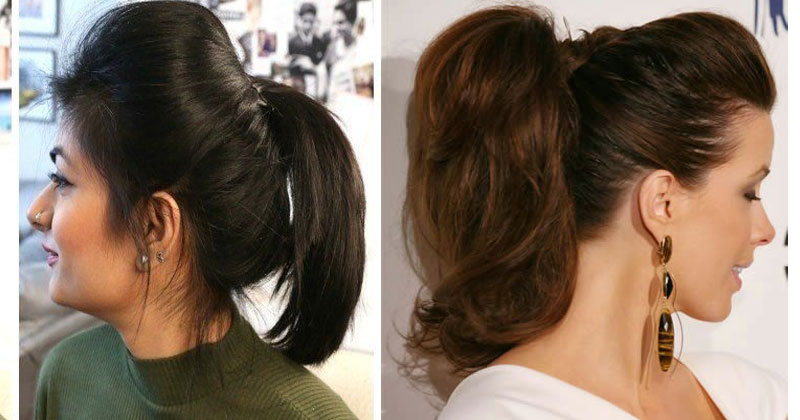 Try this stylish hairstyle:
Section your hair. Leave one-fourth of front hair and make a ponytail with the rest of the hair.
Secure the pony with a hair tie.
Fluff the hair by gently pulling the pony apart from both the sides.
Now spray Dry Shampoo on the front section of your hair before you style it and to create texture and add some volume.
Backcomb the front section of your hair to create volume.
Pin all the hair back using bobby pins. Make sure not to flatten your hair by pressing them down.
Finish off by spraying for that extra gloss and shine to your hair to set your do in its place.
Done!
Also Read: Bubbly Pony Hairstyle: Step By Step Tutorial