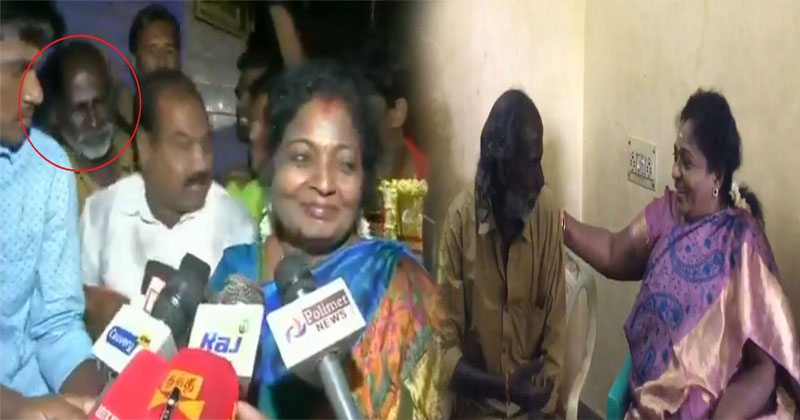 Yesterday, a video was released where an auto driver was assaulted for asking the BJP Chief over the rising fuel price.
Tamil Nadu BJP chief Tamilisai Soundararajan was answering the media when the auto driver asked the question and was pushed away by one of the Chief's companion.
However, Tamilisai Soundararajan showed up at the auto driver Kathir's house after the incident.
In the video, Kathir was seen being elbowed twice and was pushed away BJP leader V Kalidas.
While Kathir expressed his sorrow that his situation was misinterpreted, Tamilisai Soundararajan stated that the auto driver was drunk at the time of the incident.
"The media is projecting it as if I was smiling when he was beaten up. I had heard him and a reporter asked the same question. So I was responding to the media and didn't notice what was happening behind me. It was my co-worker who pushed him aside as he was drunk. If it (manhandling) happened, it was wrong, but he was removed keeping others' safety in mind," she said.
She had uploaded her visit to Kathir's house on her Twitter handle:
A Friendly visit to house of Auto driver kathir today who wanted to speak to me.he himself acknowledged that no one hurted him. Request media friends to ignore false propoganda. pic.twitter.com/vcHEZ27x76

— Dr Tamilisai Soundararajan (@DrTamilisaiBJP) September 18, 2018