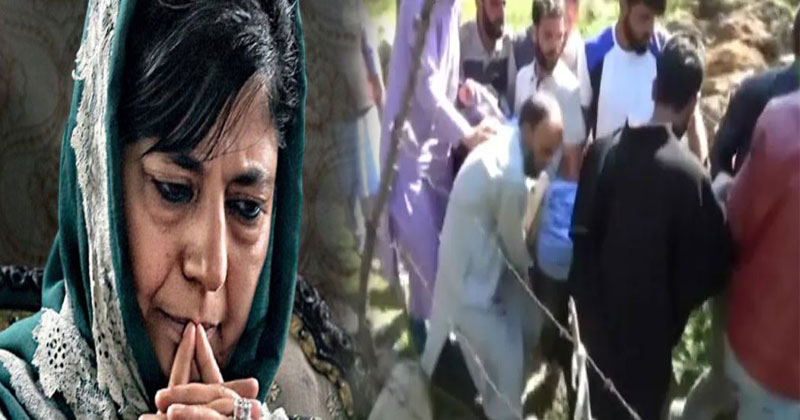 TODAY, 4 Jammu Kashmir police officers were kidnapped by militants and 3 of them were killed in cold blood.
The 3 Special police Officers' bullet-ridden bodies were found in Shopian near their village, while the rescued constable has resigned.
This comes after the Hizbul Mujahideen had released a threatening video asking the state's police officers & government officials to resign their jobs in 4 days time or die.
Within minutes the police officer death being made known, the state's former Chief Minister Mehabooba Mufti had tweeted on the matter:
Three more policemen have lost their lives to militant bullets. Outrage, shock & condemnation will be expressed by all of us on expected lines. Unfortunately, it brings no solace to the families of the victims. 1/2

— Mehbooba Mufti (@MehboobaMufti) September 21, 2018
Clearly, with the rise in kidnapping of police personnel and their families, Centre's muscular policy is not working at all. Dialogue, the only way forward seems to be a distant dream for now. 2/2

— Mehbooba Mufti (@MehboobaMufti) September 21, 2018
Amid this, the Foreign Minister of India & Pakistan were set to meet in the US as per the request of Pakistan Prime Minister Imran Khan.
Will the meeting take place?