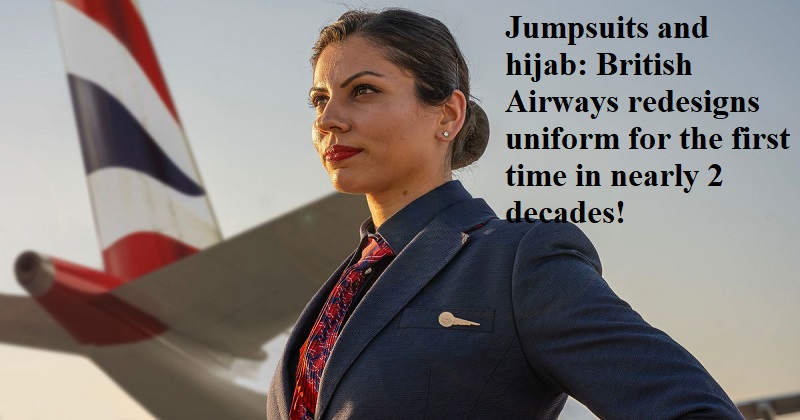 British Airways is set to update its uniform for the first time in over 20 years, and the cabin crew, who previously wore standard three-piece trouser and skirt sets, will now furthermore appear in jumpsuits in addition to being given the choice to wear tunics and hijabs. While the female cabin crew can choose from a variety of outfits, including dresses, skirts, trousers, and jumpsuits, males can wear a three-piece suit. Since 2004 the UK airline hasn't changed the look of its uniform.
British fashion designer Ozwald Boateng is the creator of this new line. The British airline has been working on its release for the last five years but had to delay it because of the Covid epidemic. Women's uniforms are supposed to be in a navy jacquard fabric with red highlights at the sleeves, plus a red scarf with wavy motifs in blue and white. The updated uniform is claimed to feature a new spin on the airline's traditional colour scheme.
According to British Airways, the patterns are based on an airwave pattern that is inspired by the flow of air across an aeroplane wing. British Airways CEO Sean Doyle stated that the new model reflects the airline's commitment to providing passengers with 'excellent British original service'.
According to him, 'Our uniform is an iconic reflection of our business, something that will take us into our future, showcasing the very best of modern Britain and helping us produce a wonderful British original service for our clients. This has always been about our people, even since the beginning. With the assistance of more than 1,500 coworkers, we are convinced that we were able to produce a uniform line that our people are happy to wear'.