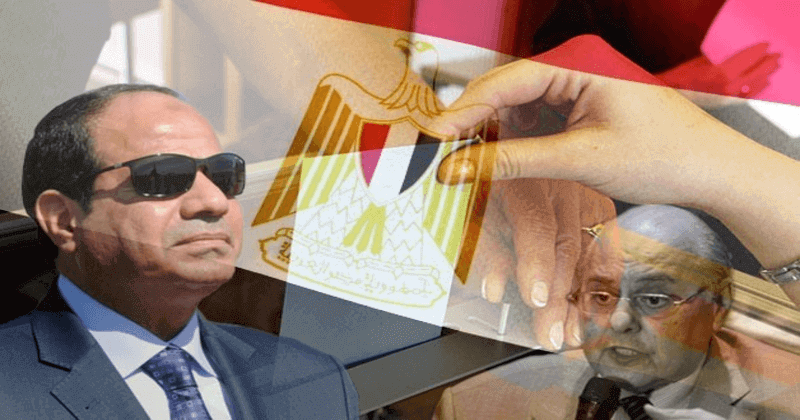 The presidential elections in Egypt are going to take place and all the citizens are getting ready to cast their votes. But what about those abroad?
Thousands of Egyptians living in the UAE flocked to vote in their country's presidential election.
The Egyptian embassy in Abu Dhabi and consulate in Dubai received long queues of visitors after opening their doors at 9 am on Friday.
Egyptian diplomatic missions around the world allocated March 16 to 18 for their nationals living abroad to participate in the presidential elections, which conclude with voting in Egypt on March 26. The two nominees for the ballot are the current Egyptian president Abdel Fattah El Sisi and Moussa Mostafa Moussa.
READ ALSO: Chinese President Xi Jinping to become leader-for-life
Egypt's ambassador to the UAE, Wael Gad, was the first to cast his ballot in Abu Dhabi, where the crowd danced and sang popular songs, the Emirati artist Hussein Al Jasmi's song Bushret Khair.
The presidential election day was a chance for all Egyptians to show their love for Egypt, said the ambassador.
Voters came from all across Abu Dhabi, Al Dhafra, and Al Ain. There were special buses allocated to transfer those who do not live in the city.
Cheerful citizens were greeted at the polling booths with chocolate and juice before they cast their ballots in a celebratory atmosphere with patriotic tunes playing in the background.
Two candidates are running for president — incumbent President Abdul Fattah Al Sissi and Ghad party leader Mousa Mustafa Mousa.
Egyptian expatriates will be able to cast their votes at 139 polling stations located in embassies and consulates across 124 countries till Sunday.
Many of the UAE residents — the third largest Egyptian expatriate community in the world after Saudi Arabia and Kuwait — said they were not just casting their votes in the presidential election, but were voicing gratitude to Egypt and President Al Sissi for his socioeconomic and political reforms.
Buoyant Dr. Nabeel Kamal, a pharmacist, who has lived in the UAE for 32 years, said it was a party day and it's a day when we can express our support to Egypt and gratitude to the [Egyptian] Armed Forces and police who gave their all for the nation.
READ ALSO: This UAE bank announces special fee for foreign currency transactions
"Today we are here to honor the legacy of the Egyptian heroes who had sacrificed their lives in the line of duty, defending the sovereignty of the nation in Sinai and across Egypt," he said.
His son Peter, 18, a New York University Abu Dhabi fine art student, said it's an honor to vote in Egypt's presidential election.
"My vote will make a difference and that's why I'm here today to cast my ballot," Peter said.
Major-General Retired Mustafa Mortada, an adviser at the UAE Armed Forces, said: "I'm the happiest person on earth to cast my vote in the presidential election today. I'm voting for President Al Sissi, who defeated terrorism and corruption in Egypt."
Al Hussaini Mohammad Esmail, 54, a foreman in a maintenance company, said he was voting for Al Sissi, the Armed Forces and the police whose sacrifices have made the nation proud, helped to alleviate injustice and restored peace and security across Egypt.
Sally Kotb, a 30-year-old legal advisor, went with her parents and brother to vote for Sisi at the consulate in Dubai at around 9:30.
"There were already a lot of people and everybody was happy and they were singing and chanting patriotic statements, it was a beautiful spirit.
"It was a great experience, and the whole process was properly organized, and it was so smooth it did not take time at all, maybe ten minutes max."
"There were thousands of people even though we went quite early, and as we were leaving more people started to flock," she added.
READ ALSO: This medicine is being pulled out by the Health Ministry
Her mother Salwa Abu Taleb, said it was important for her family to take part in order to show gratitude to Mr. Sisi for his accomplishments over the past four years, city housing projects, improvements to health care and security.
Back home, the election will be held between March 26 and 28. The winner will be announced on April 2. Any run-off vote will take place between April 19 and 21 for expatriates and on April 24 and 26 in Egypt.
Under Egypt's election law, the winner needs to get the absolute majority of valid votes; otherwise, a runoff would be held at least seven days after the first vote.
The candidate who gets more than 50% of the valid votes cast would be the winner and there would not be a runoff then, according to the election rules.
Egypt's presidential election would go into a second round on June 16 and 17 if there is no outright winner, but that outcome seems unlikely given Al Sissi's popularity.
Polling stations abroad are manned by diplomatic, consular and embassy administrative staff.
The whole expatriate voting process is monitored from an operations room at the headquarters of the Elections Committee in Cairo, said counselor Ebrahim Lashin, chairman of the committee.
The expatriate vote is held in advance of the domestic ballot to allow the National Election Committee to remove the names of voters who have already cast their ballots abroad from the voters' list and to give sufficient time for foreign missions to count the votes cast and forward the results to the committee.