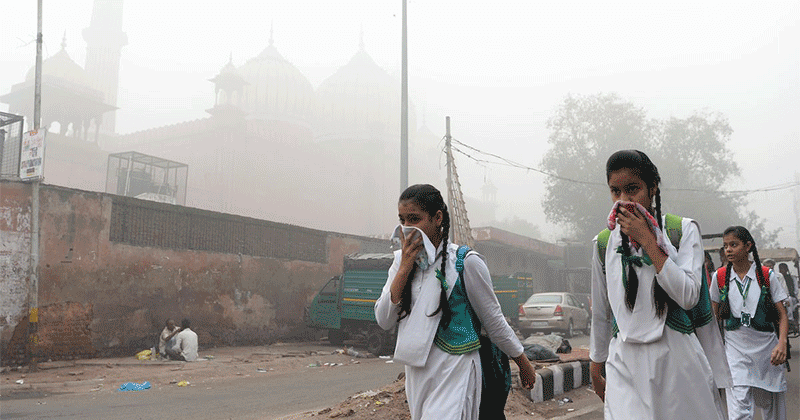 Recently the weather has taken a turn for the worse, particularly in the northern parts of India.
Haryana's  Panchkula weather department on Sunday issued a high alert of thunderstorm and rain for May 7 and May 8 on Sunday evening. Following the alert, Haryana education minister Ram Bilas Sharma also announced two-day school closure throughout the state.
Panchkula has a total of 418 schools, including 58 private schools. All schools will remain closed for two days following the high alert.
The Panchkula administration later in the Sunday evening also issued the advisory to the residents of Panchkula to take necessary steps to save themselves from the strong winds and rain which is expected. Chances of getting loss of life/wealth through thunderstorm and rain can happen in this weather.
READ ALSO: Thundershowers will intensify at isolated places of Punjab, Himachal and Haryana
The high alert was issued by the Haryana Meteorological department and following which Panchkula Deputy Commissioner (DC) Mukul Kumar has requested the residents to not stand/sleep under the tree or park their vehicles under the tree as tree branches or tree can fell down. Citizens were also asked to stop or make sure the fire lit in open area should be immediately lit off when not in use.
DC Mukul Kumar said, "Haryana weather department has issued a high alert for two days and they will give the exact updates of three hours in advance before any major alert and we will keep on informing about the weather and their alerts. Citizens don't need to get afraid. Disaster management team has also given instructions to get ready."
Both government, as well as private schools, will remain closed in the district, added DC.
Farmers were also advised by the DC to keep their crops well covered to save them from the thunderstorm and heavy rain which is expected to come in the coming two days.
The administration has also appealed to the citizens to remove scrap lying on the top floors of the house which can become risky during the strong winds.
READ ALSO:  Haryana CM: prayer should be offered in mosques or Idgahs not in public places
Thunderstorms, rains likely in 13 states, 2 UTs
Meanwhile, the Home Ministry stated that the thunderstorms accompanied by squall, hail and heavy rains are likely to occur in at least 13 states and two Union Territories across the country on Monday.
A thunderstorm accompanied with squall and hail are very likely at isolated places over Jammu and Kashmir and Himachal Pradesh while thunderstorm accompanied with gusty winds are very likely tomorrow at isolated places in Uttarakhand and Punjab.
Heavy rains are likely on Monday at isolated places over Assam, Meghalaya, Nagaland, Manipur, Mizoram and Tripura, a Home Ministry official said on Sunday quoting an Indian Meteorological Department advisory. 
Thunderstorm accompanied with gusty winds are very likely at isolated places over Jammu and Kashmir, Uttarakhand, Himachal Pradesh, Punjab, Haryana, Chandigarh, Delhi and Western Uttar Pradesh.
Dust storm and thunderstorm are also likely at isolated places in West Rajasthan, the official said.
At least 124 people were killed and more than 300 others were injured in five states due to dust storms, thunderstorms and lightning last week.