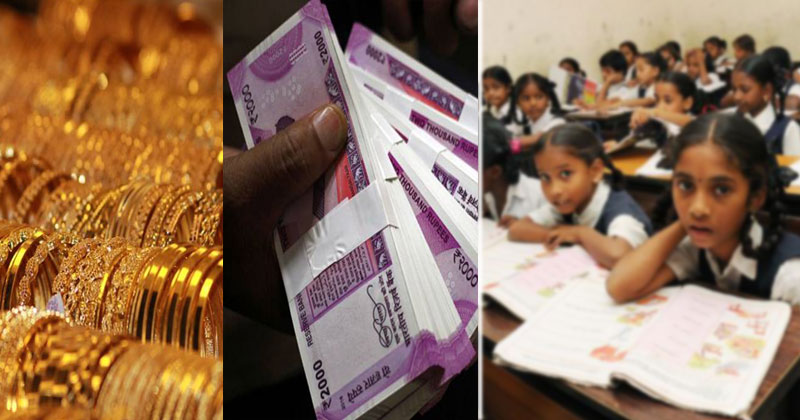 It is not balloons or chocolates that is being used to woo children to join the school, but gold! Yes, the villagers of Konarpalayam, near Annur in Coimbatore are offering one-gram gold coin, Rs 5,000 and school uniforms for the first 10 children who joined their school. The school adopted the method to boost enrolment in the primary school which only had a handful of students. And their efforts bore fruits with parents happily admitting their children to the school.
Rajesh Chandrakumar Y, headmaster of the school told The Times of India, "Three children have joined. Three more students have shown an interest in joining. I will get them tomorrow."
Also Read: Cauvery Water Row: Karnataka & Tamil Nadu to strategize their viewpoints
The school started in 1996 with 165 students, however as people of the village began shifting to nearby places due to crop failure, the school's strength became wafer-thin. By 1990s there were just ten students in the school. With an increase in demand for English schools, the school reduced drastically in popularity. The number of students reduced to five in the last decade.
Rajesh added saying, "After I joined five years ago, I could manage to enrol only six students. With the population falling to just 65 families, there was nothing much he could do."
The state government then decided to shut schools with less than 10 students by accommodating teachers and pupils in neighbouring schools. Rajesh spoke to the villagers about it, and they decided to lure students or their families with incentives. A businessman named Sekar from the village agreed to give one-gram gold coin, and the village head offered Rs 5,000 for the first 10 students. The villagers consulted the education department officials with the idea and received a nod from them. The education officials will be participating in the event organised where students will be handed over the gifts.