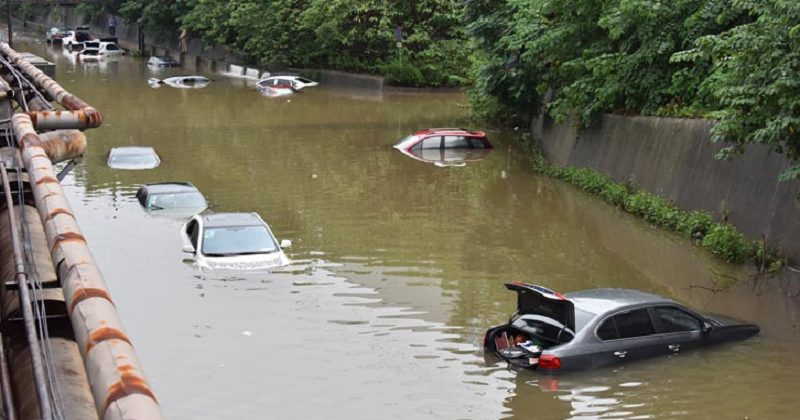 In the flood and heavy rain has killed 537 people across six states this monsoon, according to Home Ministry's National Emergency Response Centre (NERC) data.
The death toll in Maharashtra is 139, Kerala 126, West Bengal 116, 70 in Uttar Pradesh, Gujarat 52 and Assam 34.
The deluge and rains have hit 26 districts in Maharashtra, 22 in West Bengal, 21 in Assam, 14 in Kerala, 10 in Gujarat and a large part of Uttar Pradesh so far.
In Uttar Pradesh, 49 of the 70 killed were in the last four days, apart from eight others who died in accidents due to heavy rains. Seven NDRF teams are deployed in the state.
Maharashtra has not only had the maximum casualties but also had maximum districts affected due to rain.
In terms of people, Assam was the worst with 10.17 lakh people bearing the brunt of rains and floods, of which 2.17 lakh are living in relief camps.
Read More: Gujarat Chief Minister will prepare 10,000 smart classrooms in government schools
Twelve teams of the National Disaster Response Force (NDRF) are engaged in rescue and relief operations in Assam, NERC said. A team of the NDRF comprises 45 personnel.
A total of 1.61 lakh people have been affected by rains and floods in West Bengal. Four people are missing and 19 others injured following heavy rains in the state.
In Gujarat, 15,912 people have been evacuated to safer locations after being hit by floods and rains. Seven NDRF teams are positioned in the state.
In Kerala, the flood has impacted 1.49 lakh people. The state has registered 126 deaths due to heavy rains, while nine people are missing.
Four NDRF teams have been deployed for rescue and relief operations in the southern state, while three are stationed in Maharashtra, which has been battered by heavy rains. A total of 117 people have been injured in Maharashtra following heavy rains.
Several roads were closed due to landslides, as heavy rains continued to affect normal life in Himachal Pradesh on Saturday. As many as 310 roads were closed in several parts of the state due to landslides. Efforts are on to clear the roads to resume normal traffic, a public works department (PWD) official said.