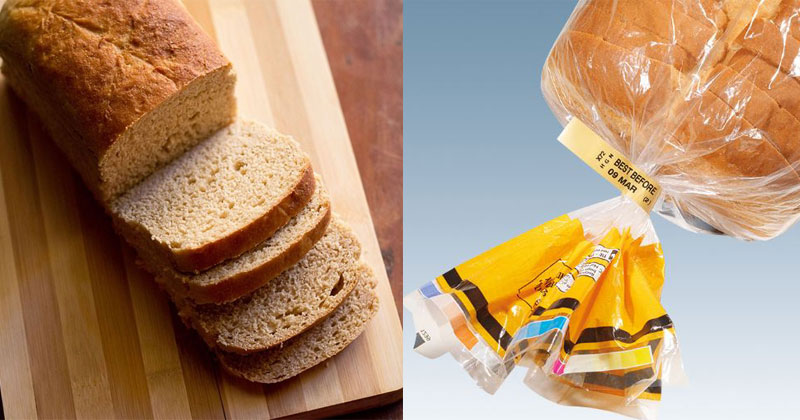 Tired of the store-bought bread? Then try your hand at Homemade Whole Wheat Bread.
Homemade Whole Wheat Bread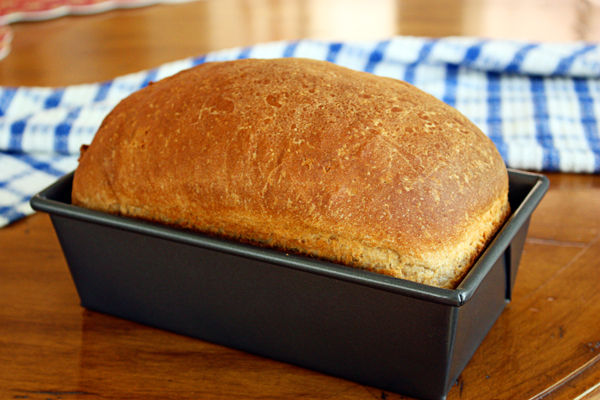 Ingredients
Whole Wheat Atta (Chappathi Flour) – 3 cups
Salt – 1 tsp
Yeast – 1/2 tsp
Luke Warm Water – 1.5 cups approx
Additional Flour (All Purpose or Wheat) – for dusting
Olive Oil – for greasing the pan
Butter – for brushing the crust
READ ALSO: Kappa Chenda Puzhangiyathu With Chicken Kheema Curry
Method
Mix all the dry ingredients in a large bowl. Slowly, add water in little quantities and combine all the ingredients to get a somewhat sticky dough. Feel free to use your hands for mixing the dough. The dough shouldn't be watery or else it will become a mess.
Cover the bowl with a plastic wrap and allow the dough to rise for 12-18 hours (I kept it for 12 hours). The risen dough will have small bubbles on the surface and will be light and airy.
Lightly flour your working surface with more Atta Flour. Transfer the dough onto the surface with a spatula.
If the dough is really sticky and unmanageable, you will need to add more flour and knead lightly. Fold the dough onto itself couple of times. Do not knead heavily as we do not want to punch down all the air bubbles.
Work on the dough to form your desired shape. I shaped it into a ball since I was using a 10? round and 4? deep casserole for baking.
Lightly oil the baking pan and sprinkle flour at the bottom. Transfer the shaped dough into the baking pan. Cover with a cloth and allow it to rise for another 2 hours.
Preheat oven to 375 degree F. Gently, make a few slits on the dough with a sharp knife. Lightly brush the surface of the dough with olive oil.
Cover the baking pan with a tight, oven-safe lid and place it in the oven.
Bake for around 30 minutes. Remove lid and bake for another 15-20 minutes.
Remove from oven and brush little butter on the outer crust. Cool completely before slicing.
Serve with Mango Milkshake
Notes
Add water little by little to form a dough that holds shape and is a bit sticky but it shouldn't be too watery. The amount of water depends on the Atta Flour.
Most of the recipes called for baking the bread at high temperatures in a Dutch Oven which most won't have at home. The next option is baking the bread at a lower temperature in an oven-safe stoneware casserole with lid. It is an unexpected success.
Do not skip the second rising mentioned in step 6.