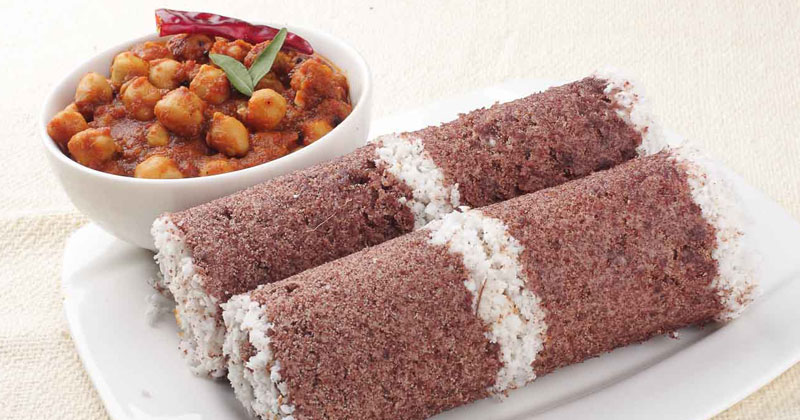 Ragi or as Malayalees call it Panji Pullu is a gluten-free cereal that is nutritious. Try out Kerala style Ragi Puttu for breakfast
Ragi Puttu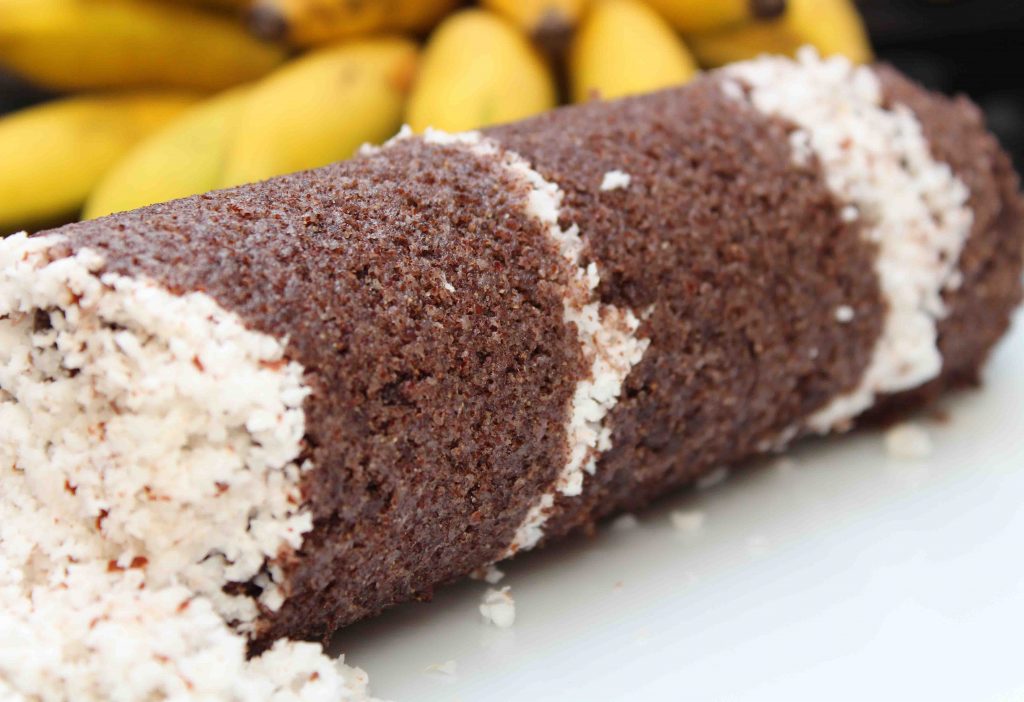 Serves: 2
Ingredients
Ragi (Finger Millet) Flour – 1.5 cups (Double Horse brand used in this recipe)
Grated Coconut – 1/4 to 1/2 cup
Salt – 1/4 tsp
Crushed Cumin (Jeerakam) – 1/4 tsp
Water – 1/2 cup approx
READ ALSO:  Simple Homemade Whole Wheat Bread With Mango Milkshake
Method
Take ragi flour in a bowl. Add 1/4 tsp of salt and crushed cumin to the bowl. Combine everything with your hands.
Sprinkle 1/2 cup of water little by little and start mixing the ragi flour with your hand. Be careful while adding water. The flour should get wet yet retain a powdery consistency. If you add too much water it will change into a dough. When done, you should be able to roll the flour into a ball with a tight fist but it should powder back when crumbled.
Pulse the wet flour in a mixie or spice grinder so that there are no lumps. The flour will become fluffy and aerated.
Bring 1 cup water to a boil in a Pressure Cooker. Add 2 tsp of grated coconut to the bottom of the Puttu Kutti. Follow with spoonfuls of ragi flour till you almost fill the Puttu Kutti. Top with 1 tsp coconut.
Steam for around 3-4 minutes so that it is fluffy and cooked. Serve with Kadala Curry.
Notes
It is important to get the right consistency while mixing the flour with water. If you add too little water, the flour will be dry and will not hold shape after it has been steamed. If you add too much water, it will change into a dough and you will not get a fluffy Puttu.