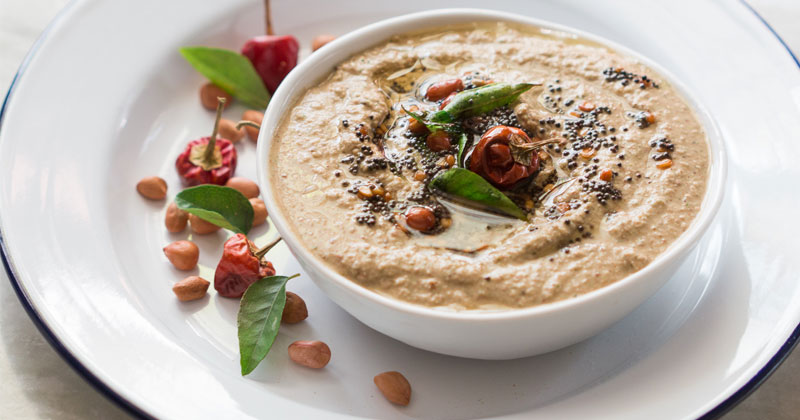 Take your simple coconut chutney to a crunchy level by adding peanuts to it. Try out Coconut Peanut Chutney.
Coconut Peanut Chutney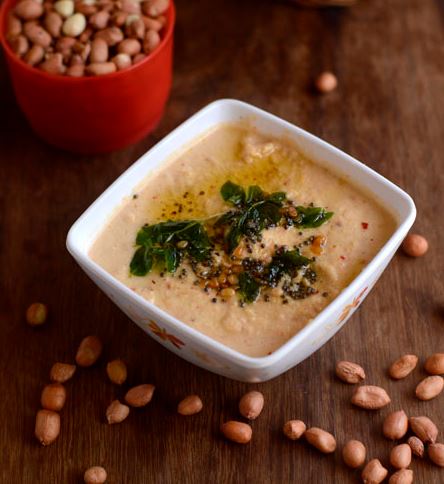 Ingredients
Grated Coconut – 1 cup (fresh or frozen)
Dry Roasted Peanuts – a small handful
Chopped Green Chillies – 1 or 2 (Alter according to your spice tolerance)
Peeled Ginger – a small piece
Salt – to taste
Water – 1/4 cup
Oil – 1 tsp
Mustard Seeds – 1/4 tsp
Sliced Shallots – 2
Curry Leaves – a small sprig
READ ALSO:  Simple Kadala Curry With Healthy Ragi Puttu
Method
Grind coconut, peanuts, green chillies and ginger along with water to form a medium-thick paste.
If the paste is too thick, you can add a little more water. Season with salt.
Heat 1 tsp oil in a pan and splutter mustard seeds.
Throw in the shallots and curry leaves and quickly saute for a few seconds.
Pour the coconut-peanut paste into the pan. Stir everything and remove from heat.
Serve with Besan Carrot Dosa.
Note
You can also grind a few curry leaves along with the coconut and it would taste even more wonderful.
Add a teaspoon of sugar to your chutney and your kids are going to love it.