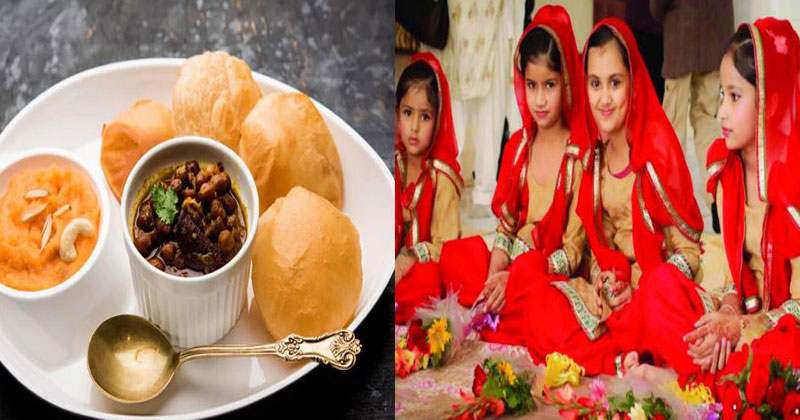 Today, the devotees are celebrating Navaratri- and also Navami.
For Navami, 9 girls are welcomed into the house by washing their feet. They are then seated in a line and served a delicious bhog along with some gift items.
The bhog prepared for the Kanjak has around three to four dishes served on a plate along with gift items. It includes kala chana, sooji ka halwa, puri and kheer.
Check out their recipes here: