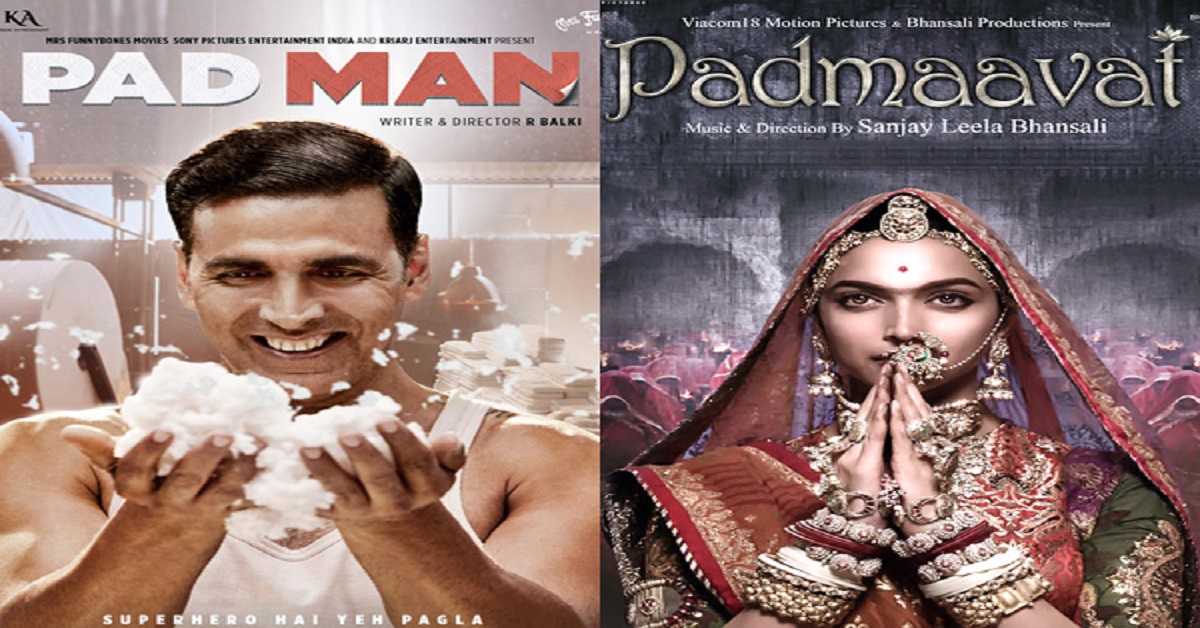 Amid the controversies surrounding the film, Padmaavat had announced its release on the 25th of January which clashed with Padman. But now.  
Bollywood star Akshay Kumar has postponed the release date of his much-awaited film "Padman" to avoid a box office clash with Sanjay Leela Bhansali's period drama "Padmaavat".
Akshay said Bhansali approached him to shift the release of "Padman" and he decided to push the date as the director had already faced a lot trouble.
"Padman", directed by R Balki, was supposed to release on January 25, but now it will arrive in theatres on February 9.
"My film 'Padman' was going to come out on January 25 and 'Padmaavat' was going to come out at the same time. I met Sanjay Leela Bhansali at Filmfare press conference and he told me to push the release date.
"We all are here as one family. I want his film to come solo and I wish him luck. He has gone through a lot," the 50- year-old actor said at a press conference here.
Bhansali, who has stayed away from the limelight due to the controversy surrounding "Padmaavat", was also present at the press conference.
The director said he is grateful to Akshay for moving his film to February 9 and let "Padmaavat" have a solo release.
READ ALSO: This is the real reason why Akshay Kumar went bald
"'Padmaavat' has faced a lot of problem. Akshay Kumar's 'Padman' was to come on the same date. We requested Akshay to push the release date. His film is also big. He agreed in two minutes. He said, 'I'm with you'.
"It needs a large heart to do this. I will be grateful to him for life time. Fraternity will be proud of Akshay," the filmmaker said.
"Padmaavat" makers had announced the release date of the film earlier this month after they received the clearance from the censor board.
The film had to miss its scheduled release of December 1, as it got mired in controversy after various Rajput groups, including Rajput Karni Sena, objected to the content of the film and the portrayal of queen Padmavati.
"Padman" is based on the life of Tamil Nadu based social activist Arunachalam
Muruganantham, who created affordable sanitary napkins in rural India.
"Padman" will now have a box office clash with Neeraj Pandey's "Aiyaary".